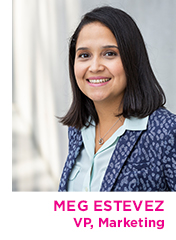 This was the first May that there wasn't a National Stationery Show taking place, but you only need to wait two more months until the next NSS! We're so excited that the first-ever Summer Edition of the NSS will be held August 10-13 at the Javits Center in NYC, and will once again be co-located with NY NOW.
Registration is open now
.
Our returning exhibitors are excited, too; several of them share why in the "Exhibitor Perspectives" column below. As Cecily Moore from The Paper Curator points out, attendees will find different products for different selling seasons at the August show versus what they saw at the NSS last February.
It's also a great time to visit NYC (you won't need to bring your winter boots this time!). We look forward to seeing you again soon.
Sincerely,
Meg Estevez
Becky Dyer is the second-generation owner of Pat's Hallmark, situated in the beautiful foothills of the Appalachian Mountains in Northern Georgia. This family-owned and -run business started out in 1978 as a drug and variety store called Brown's Drugs, which carried a small footprint of Hallmark products at the time. When its supplier went out of business, the family pulled the Hallmark product and opened a Gold Crown store in 1996. Today, Pat's Hallmark carries a vast variety of merchandise, from stationery to toys, and recently expanded into the fashion-boutique world. Here, Dyer shares additional information on what makes her store special.

1. The store is widely known for hosting events almost every month, drawing traffic from as far as three hours away. Some of the customer favorites are: All-You-Can-Eat-Chocolate Night, Biscuit-Making, Canvas Painting, and Ugly Christmas Sweater Party.

2. Popular NASCAR driver Bill Elliott resided in the same town as our store when he was the featured driver of the NASCAR series put out by Hallmark Keepsake Ornaments. He was gracious enough to do a meet-and-greet and ornament autograph session for us.

3. We are the go-to place for Easter Bunny pictures, because parents say we have the cutest, least-scary bunny costume. The costume is close to 30 years old!

4. I serve as the Community Liaison for the entrepreneurship class at the local high school. It is similar to "Shark Tank," where the students develop a product or business throughout the school year and then pitch it to a board for funding from the community at the end of the school year.

5. Most people do not realize that Hallmark Gold Crown stores are not franchises. Some stores ARE corporately owned by Hallmark, but for independent owners, Hallmark is simply our primary vendor. It's a very unique retail business model. The demographics of our area did not indicate that a Hallmark Gold Crown store would be successful in Blairsville, GA, but here we are, 23 years strong!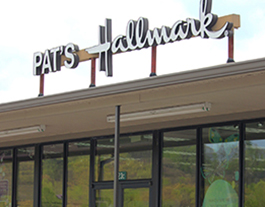 Pat's Hallmark is located in Blairsville, GA.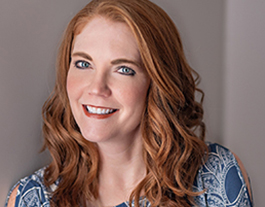 Pat's Hallmark Owner Becky Dyer.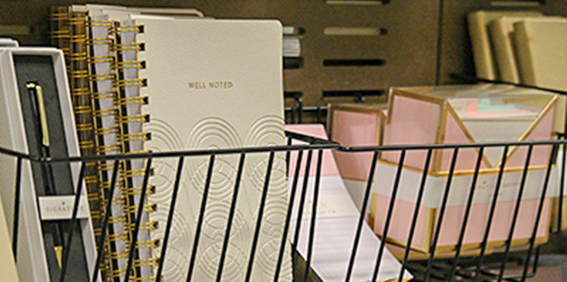 The store carries a wide range of stationery products.
"Why are you returning to the NSS this August?"
"We love being part of the NSS community! We are going into our fourth year exhibiting at the NSS. We now get to see our current buyers in person twice a year to catch up, and the Show allows our buyers to touch and see new products in the line. We also get to meet many new potential buyers; and there are endless possibilities of working with other brands on collaborative projects."
—Terri Wan, Co-Founder, Hadron Epoch Design Studio, based in Los Angeles, CA, which creates premium-quality planners, journals, notepads, desktop goods and practical lifestyle items.

"SMTWTFS" 12-month horizontal planner from Hadron Epoch Design Studio.
"The National Stationery Show has proven to be a great experience for me. The accounts I've gained and relationships I've built as a result of the show have been invaluable. The February show was my second as an exhibitor, and I can already see the benefit of participating multiple times. I've decided to exhibit at the August show to further strengthen the accounts and leads I've made at the previous two, and also with the goal to meet new people. I'm looking forward to it!"
—Isa Salazar, Owner/Designer, Isa Salazar, a Portland,OR-based producer of greeting cards, gift tags and place cards featuring botanically inspired patterns painted by Salazar.

"Winterberry" blank card from Isa Salazar.
"After launching our wholesale program at the National Stationery Show this past February, we see the August NSS as a wonderful opportunity to continue our discussions with buyers and to meet them at a new time that offers an emphasis on other parts of our product line, particularly holiday. We're thrilled to be joining the ranks of the NSS again in August to test the waters of how doing two shows a year can work for our company. We met many quality leads in February and hope that August brings both new and returning accounts for us."
—Cecily Moore, Owner/Designer, The Paper Curator, which offers bold, colorful artisanal goods for every occasion, all handcrafted into finished goods in its Queens, NY, studio.

"Confetti Pencil Case No. 3" from The Paper Curator.
An offshoot of the gardening craze, plant motifs are growing in popularity on many paper products – from notecards to giftwrap. Sow sales in store by carrying plant-based items such as these from NSS exhibitors – and then watch the green come in!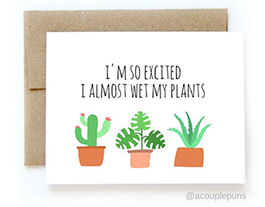 "Wet My Plants" blank card from ACouplePuns.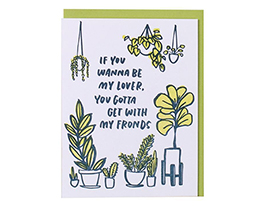 "Frondship" letterpressed card from And Here We Are.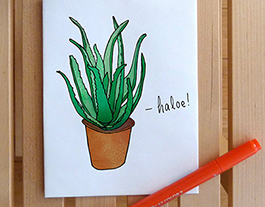 "Haloe!" blank card from NANU Studio.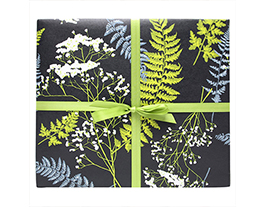 "Ferns" gift-wrapping sheet from Smudge Ink.
Follow The NSS on Instagram
To see what's new from NSS exhibitors, check out the National Stationery Show's Instagram page – @stationeryshow – where you'll find great product images as well as fun photos from past editions of the NSS.